Media and Events
Coffee break with
"Domenico Barra"
Giacomo Lariccia: one of the best Italian singer-songwriters on the European scene, with a strong passion for technology.
Domenico Barra: CTO Adamantic and one of the leading Italian experts in blockchain, with an great passion for music.
They will talk about new frontiers for music thanks to NFTs and much more.
Tuesday 18 January at 9 pm. Live on Giacomo's YT and FB channels.

"Eutech Chamber – IoT Council"
Domenico Barra is invited as Expert by the EU Tech Chamber (EUTECH) to talk about "How the Internet of Things (IoT) is transforming the energy sector".
In particular, he will talk about the Case History carried out with the GSE (Manager of Energy Services) for the Energy Communities.
Free event, registration required: Register here
Friday 17 December, 9 am.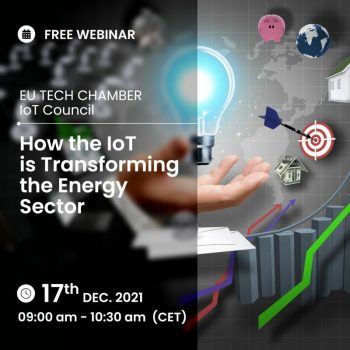 Legal Hackers Civitanova Marche
"Blockchain and NFT: New Business Opportunities"
Our CEO Pierpaolo Foderà will talk about NFT and real use cases in the corporate environment.
Thursday 28 October 2021 – 6:30 pm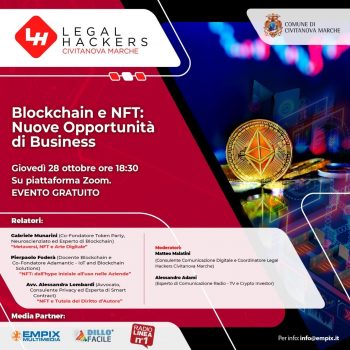 "The IoT and the next wave of innovation in the Medical profession"
Our CTO Domenico Barra will take part as speaker in the webinar
October 15th 2021, 09.00 am – 10.30 am CEST

"Global DeFi Investment Summit"
Our partner Mauro Andriotto, recognized as one of the leading experts in crypto finance, leader in the STO and Digital IPO sector, will be one of the speakers of the event.

Dubai 11 and 12 October

Experiences we enjoyed