Media ed Eventi
Pierpaolo Foderà: Tecnologia blockchain per il business "Italian Insurtech Association"
Ѐ online l'intervento tenuto dal nostro CEO Pierpaolo Foderà su Tecnologia blockchain, potenziale per il business per Italian Insurtech Association – IIA.
Tanti gli spunti interessanti, Per vedere il video clicca qui.
Buona visione!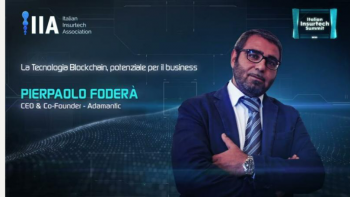 Cisita di studio di
Ha Tinh City
Insieme all'università Link Campus, abbiamo presentato Adamantic e i progetti in ambito IoT & SmartCity alla delegazione Vietnamita composta da sindaci e responsabili di aziende.
Per leggere l'articolo clicca qui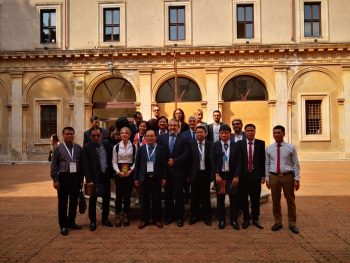 "Eutech Chamber – IoT Council"
Domenico Barra sarà uno degli esperti invitati dalla EU Tech Chamber (EUTECH) a parlare di "Come l'Internet of Things (IoT) sta trasformando il settore energetico".
In particolare illustrerà la Case History di sperimentazione portata avanti con il GSE (Gestore dei Servizi Energetici) per le Comunità Energetiche.
Evento gratuito, registrazione obbligatoria: Registrati qui
Venerdì 17 dicembre, ore 9.00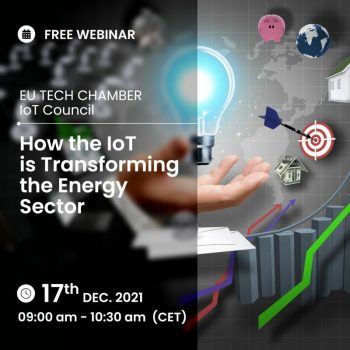 Legal Hackers Civitanova Marche
"Blockchain e NFT: Nuove Opportunità di Business"
Il nostro CEO  Pierpaolo Foderà parlerà di NFT e di casi d'uso reali in ambito aziendale.
Giovedì 28 ottobre 2021 – ore 18:30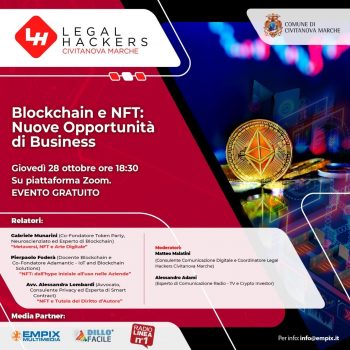 "The IoT and the next wave of innovation in the Medical profession"
Our CTO Domenico Barra will take part as speaker in the webinar
October 15th 2021, 09.00 am – 10.30 am CEST

"Global DeFi Investment Summit"
Il nostro partner Mauro Andriotto, riconosciuto come uno dei massimi esperti di crypto finance, leader nel settore STO e Digital IPO, sarà uno degli speaker dell'evento.

Dubai 11 e il 12 ottobre

Eventi Passati